What is
Walk The Talk

?




Founded in 2012

, Walk The Talk

is a for-profit business with a heart dedicated to serving the impoverished around the world.

WTT

is a clothing and accessory company that exists to make a global impact in fighting poverty at home and abroad.




WTT

is currently working on

3 platforms

to fight global poverty:




1)

Clothe the Naked

- With every item of clothing purchased, one will be donated. When a customer wears his/her shirt or hoodie, they will be reminded that his/her purchase directly changed someone's life.




2)

Feed the Hungry

- A portion of each purchased bracelet and decal go to fund the development of clean water projects. The clean water will be used for drinking, cooking, and gardening.




3)

Educate the Uneducated

- A portion of each purchased bookmark (and future supplies) go to fund educational resources for children in areas where resources are not available.



---
How it all started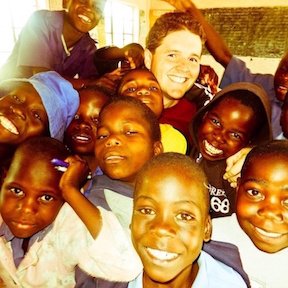 Owner
: Andrew Blankenship
The Story
: In 2011, Andrew was given an opportunity to travel to Haiti to do missionary work with the Northwest Haiti Christian Mission. In 2012, he continued his mission work with in Harare, Zimbabwe, with the African Development Mission. Through these experiences, the need was recognized for clothing, food, and education among the children and families in the different towns and villages.